The Great May Meditation Challenge is coming
Join in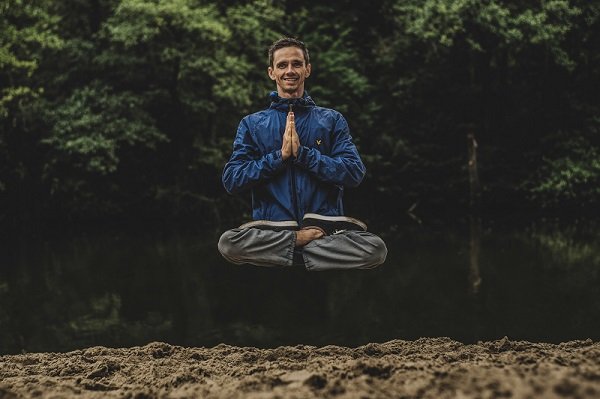 This May we are putting the spotlight on meditation - and challenging you to meditate every day of the month!
Why not buddy up with a friend, and check in each day to support and encourage each other?
And come along to the centre - we've got a range of activities to support you as well, whether you need to learn or refresh the basics, revisit your meditation posture, get help with challenges and difficulties in your practice, or want some totally fresh input. Scroll through the listings below, diarise the dates and book yourself on to workshops that sound helpful.
Is your meditation posture alive?
Posture is everything - and it's dynamic. Explore the felt sense of alignment in the body in our one-hour posture event on May 1 . There's also an opportunity for individual support from the team if you need to change the basics of how you sit.
Do you avoid the metta bhavana?
Let's talk honestly about it and see if together, we can find ways to come at it from a fresh perspective. Book on to this two hour workshop on May 8.
Know the ropes, but want support, inspiration, or a bit of a nudge?
The Sangha Night and Under 35s teams are joining forces on Wednesday nights to support us all in the Great May Meditation Challenge. As a lead-in, on 21 April and 28 April we'll be sharing ideas and experience on how to set up and establish a regular practice. Hear a range of people share their wisdom and experience, challenges and successes. There are also opportunities in small groups to share and ask questions.
Then during the month of May itself, we'll be diving into:
For regulars on these nights, there will also be the opportunity to sign up in person for a short one-on-one meditation review with a more experienced meditator. If you've got a specific question or recurring challenge, or feel like you're not making much headway despite practising regularly, this can be really helpful.
Give me something new!
Book on to Kusalamani's Just Sitting workshop on May 22. Just Sitting isn't about being a passive sack of potatoes - there's a method! This workshop's for people who already know the ropes of the metta and mindfulness practices here.
Don't know how to meditate yet, or need a bit more instruction?
Start coming to our drop-in Monday night intro to Buddhism and meditation classes (we recommend these first and foremost), but if you can't make Monday nights, come to a 2 hour intro on Saturday May 1 and / or Sunday May 23 to learn the bare bones. This'll at least get you started (and we'll give you some guided recordings as well).