The Auckland Buddhist Centre
Making the Dharma available and accessible to all who seek its wisdom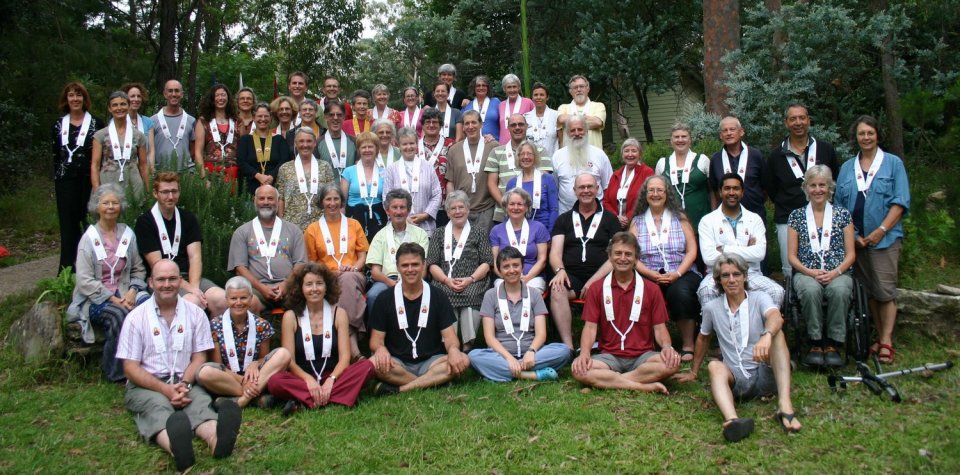 Nau mai, haere mai!

We acknowledge with gratitude the tangata whenua and all those who have come before us - our ancestors and forebears, our Dharma teachers, and our Buddhist lineage.

Our core purpose is to make the Buddha's teaching available and accessible to all who seek its wisdom. Whatever your gender identification, ethnic, cultural or religious background, sexual orientation and so on, you are welcome to learn and practise the Dharma with us. Our ability to meet this aspiration depends on the generosity and spiritual maturity of a small team of people, who are mostly volunteers.
We have been running in Auckland for almost 50 years and recently relocated to the "Uptown" district of Auckland city (at the city end of Maungawhau / Mt Eden) after 33 years in Grey Lynn. We offer a broad program of events and activities including meditation and Buddhism courses, retreats and festivals throughout the year.
Our Centre is part of a worldwide movement called the Triratna Buddhist Community. At the heart of this community is the Triratna Buddhist Order which was founded over 60 years ago in the United Kingdom by Sangharakshita to bring the ancient wisdom of the Buddha's teachings into the modern world.
After becoming familiar with our core meditation practices and the basics of Buddhism, all are welcome to attend our open regulars night programme on Wednesdays. We also offer group meditations on Tuesday, Thursday and Saturday mornings. Subscribe to our newsletter and calendar to be informed of upcoming events.
The Auckland Buddhist Centre has a number of guidelines and policies to help ensure that all those who attend our activities are well cared for and supported.
Sangha as the heart of the Auckland Buddhist Centre
Sangha is a Sanskrit word for community. Traditionally it refers to all the enlightened men and women who have come before us, and in the East it usually means the community of monks and nuns. A famous quote from the Buddha illustrates that Sangha is pivotal to the spiritual life:
Ananda: Lord, I think that half of the Holy Life is spiritual friendship…
The Buddha: That's not so; say not so, Ananda. It is not half of the Holy Life, it is the whole of the Holy Life
Upaddha Sutta
The Auckland Buddhist Centre isn't just a place for teaching meditation, or learning about Buddhism. Everything we do together here supports a network of spiritual friendships, whether it's meditation, study, ritual, going on retreat or looking after the building. When we share our efforts to become more than we currently are, trust can build up as we all aspire to be ethical, to be aware of ourselves and others, to express metta, or loving-kindness. The guidance of more experienced friends, and the support and friendship of others on the path are important because it provides the fabric for how we put our Buddhist teachings into practice.
We look forward to seeing you here at the Centre soon.