Under 35s & Sangha night
Getting into a groove with meditation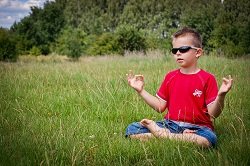 It can be challenging to set up and maintain a meditation practice.
Tonight we'll be sharing ideas for setting realistic idealistic (!) intentions for our meditation practice.
Each member of the Sangha Night team will talk on different but critical aspects to consider - from the very important (but perhaps seemingly mundane) need for routine, to the importance of delight and purpose. We'll also spend a good chunk of time in smaller discussion groups.
This is in the lead-up to the Great May Meditation Challenge: to meditate every day during the month of May.
The two Wednesday night teams (Sangha Night and Under 35s) will be joining forces from April 21 through May, to support each other in our meditation practice.
When
21 April 2021 7:00pm-9:15pm
Cost