Dharma Day celebration
Dinner, a talk and a puja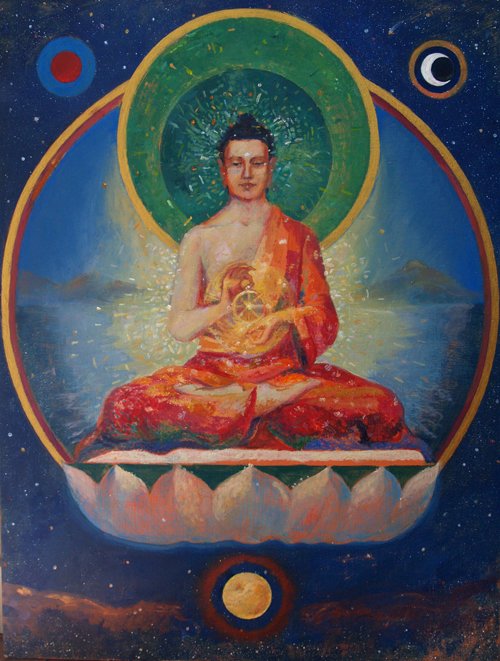 This traditional Buddhist festival commemorates the first time the Buddha taught after his Enlightenment.
He gave a teaching to five friends in the Deer Park at Sarnath in India on the full moon day of the 8th lunar month. The day is now usually honoured on the full moon of July.
Effectively, this festival marks the beginning of Buddhism, as we now call it, as it was on this occasion that the Buddha set the "wheel of the Dharma" turning in the world, by teaching the path to Enlightenment. One of his friends, Kondanna, who was present at that first teaching, vowed upon hearing it to follow the Buddha. Thus this festival also marks the beginnings of the Sangha, or community of practitioners.
Join us for this celebration of the three jewels, with a particular focus on the Buddha-Dharma, or teachings of the Buddha.
We'll start with a meal of dhal and rice at 5.30pm.
Guhyasiddhi has recently completed a year's sabbatical and will give a Dharma talk at 6.30pm.
Muditanandi will then lead us in a special puja (ritual).
All are welcome.
When
23 July 2021 5:30pm-8:30pm
Cost