The Auckland Buddhist Centre
381 Richmond Road, Grey Lynn, Auckland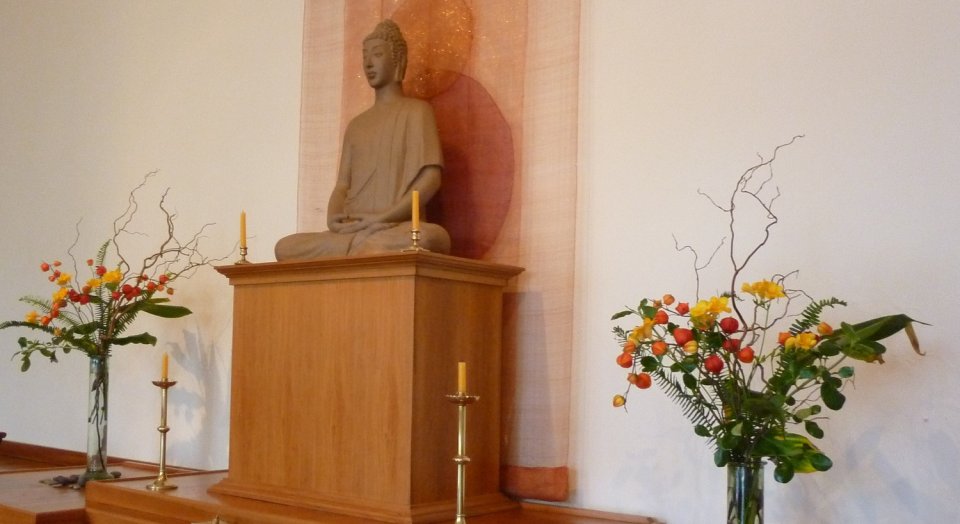 For all events including classes, workshops, non-residential retreats and regular activities everything is provided at the centre to support your learning. All you need to do is come along in casual, comfortable clothes.
Bookable events usually have a fee and these are advised at the time of booking. For all other regular events we suggest koha/dana to help support the centre and this can be paid in cash or by EFTPOS when you attend.
How to get here
We are situated on the corner of Richmond Road and Warnock Street by the West Lynn shops in the heart of Grey Lynn, Auckland. Some nearby shops that you might be familiar with are Mamata Bakery, Harvest Wholefoods and Monterey Cafe.
The nearest bus stops are 8087/8090 along Richmond Road (1 minute walk from the centre) with service provided by the 020 bus line.
Parking
Sometimes there are free public parking spaces available directly outside the centre on Richmond Road or along Warnock Street. Wellpark Avenue and other nearby residential streets are a good place to find parking not too far from the centre.
Depending on other community activities you may need to allow extra time to find parking.