Traversing the Buddha-Way
Five stages of practice for the spiritual life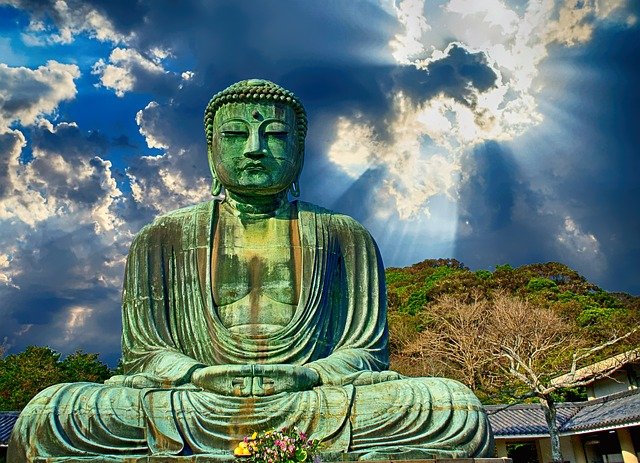 Life is a journey and there are practical tools which make this journey more effective, easier and more enjoyable.
During this six week course we will be exploring practical ways we can apply the five core aspects of the spiritual life in our own daily lives.
Using these aspects, or stages, we are able to cultivate and develop a fit mind. By cultivating a fit mind we can move towards an awakened mind, a mind that is open, clear, sensitive and able to see reality as it really is.
Sonnet
Reading some books, you'd think the Buddha-Way,
As though macadamized, ran smooth and white,
Straight as an arrow, bill-boards left and right,
And the yellow buses, thrice a day,
Whirled past the milestones, whose smug faces say,
'Nirvana 15 miles...by 10 tonight
You'll all be there, good people, and alight
Outside the Peace Hotel, where you're to stay.'
But those who read their own hearts, inly wise,
Know that the Way's a hacked path, roughly made
Through densest jungle, deep in the Unknown...
And that, though burn a thousand baleful eyes
Like death-lamps round, serene and unafraid,
They through the hideous dark must plunge alone.
Sangharakshita
When
15 July 2020 7:00pm-9:15pm
22 July 2020 7:00pm-9:15pm
29 July 2020 7:00pm-9:15pm
5 August 2020 7:00pm-9:15pm
12 August 2020 7:00pm-9:15pm
19 August 2020 7:00pm-9:15pm
Cost
$180 - full
$120 - low income