Karunajoti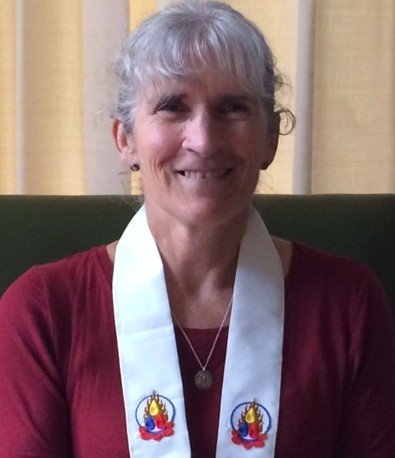 Karunajoti has been involved with the Auckland Buddhist Centre since 1999 when she first came along to learn to meditate. This led to a desire to learn more about the dharma through attending Buddhism classes, numerous retreats and joining study groups.
She became a mitra in 2002 and was ordained in Golden Bay, New Zealand in 2016. She has been the centre manager at the ABC since 2010 and is a member of the ABC council and teaching team. She is currently on sabbatical at a women's retreat centre in Spain and is expected back early 2020.
Karunajoti loves being involved in creating conditions for Buddhism to flourish and enjoys seeing people from all walks of life come together at the ABC to learn and practice meditation and the dharma.