Life with Full Attention
Eight week evening introduction to Buddhism course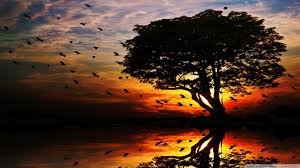 Mindfulness is about living fully and vividly, without rumination or distraction.
Using the book "Life with Full Attention" by Maitreyabandhu as our guide to daily practice, we will be looking at a systematic approach to mindfulness and authentic happiness. Starting with applying mindfulness in everyday life, and culminating in mindfulness of the nature of reality.
Suitable for beginners and those with experience of meditation and Buddhism.
At present, numbers are limited to 8 in accordance with level 2.5 Covid 19 guidelines (with two course leaders, there will be a maximum of 10 people present). We will run this course with government health guidelines and your well-being in mind.
When
14 September 2020 7:00pm-9:15pm
21 September 2020 7:00pm-9:15pm
28 September 2020 7:00pm-9:15pm
5 October 2020 7:00pm-9:15pm
12 October 2020 7:00pm-9:15pm
19 October 2020 7:00pm-9:15pm
26 October 2020 7:00pm-9:15pm
2 November 2020 7:00pm-9:15pm
Cost
$240/$160 - (includes a copy of the book)