Friday full moon puja
Buddhist devotional practice based on Shantideva's Bodhicaryavatara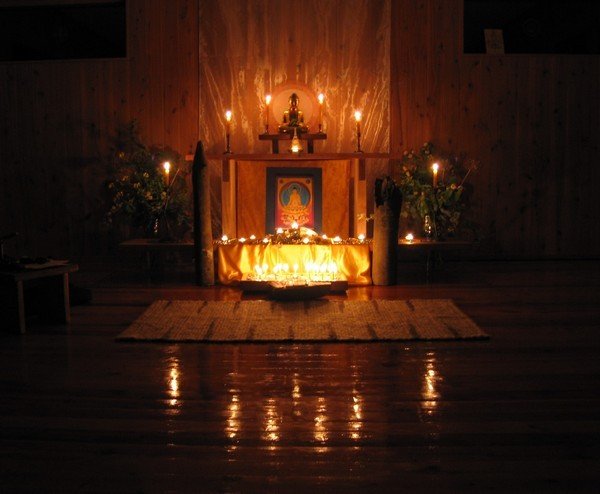 Puja is about the cultivation and expansion of positive emotions including shraddha (faith-confidence). It is a practice which helps us crawl in behind the limited, habitual, fixed self and for a time experience ourselves as much more expanded and limitless.
Sangharakshita describes shraddha as a lifting up of the heart to something higher, touching something higher, experiencing, even if only for a moment, something higher. When we do this with one another it deepens the development of true community so that Sangha can indeed become a real and abiding refuge.
We pick the Friday night closest to the actual full moon.
When
14 June 2019 7:00pm-8:30pm
Cost