Dharma Monday
Exploring the system of practice - spiritual rebirth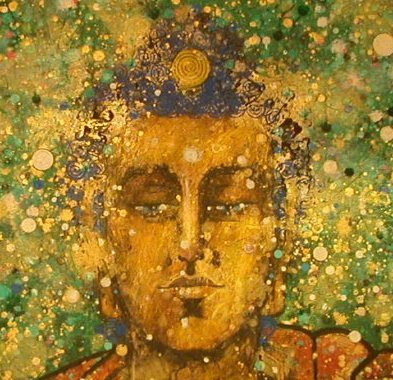 The story of spiritual rebirth has to be told in visionary, symbolic terms, not through ideas. We enter a world of meaning and mystery, insight and magic.
This Monday evening we will explore this world through the theme of 'Look Outwards and Connect'. Is it possible to experience a fundamental solidarity and sense of oneness with others? The future of our planet may well hinge on enough of us appreciating that our life not just about 'me', it's about 'us'.
For most people, the biggest hurdle to regular practice is commitment. Attending these Monday nights each week is one way to help ourselves develop such motivation through personal experience and the support of other like-minded people. These Monday nights will also provide us with a 'box of tools' capable of changing our life for the better.
The evening starts in the shrine room and ends a little after 8pm. After that, you are welcome to then stay for a cup of tea, ask further questions, talk about Buddhism, and meet like-minded people.
Although Dharma Night is suitable for everyone, regardless of their level of experience or exposure to Buddhism, if you like what you find we recommend that you sign up for one of our introductory Buddhist meditation courses. These courses provide a systematic introduction to Buddhist meditation practise and are really the best first step if you feel like exploring more.
When
29 July 2019 7:00pm-8:30pm
Cost