Dharma Monday
Developing positive emotion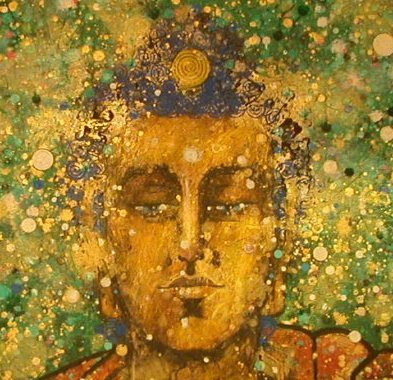 Tonight we continue the theme of positive emotion, exploring how we actually bring this to fruition in our lives.
How do we develop more robustness in the face of daily difficulties? How do we meet ourselves and others with more kindness? How do we use the moments when we find ourselves being mean-spirited or unkind as a catalyst for growth and change, rather than an opportunity to beat ourselves up?
For most people, the biggest hurdle to regular practise is commitment. Attending these Monday nights each week is one way to help ourselves develop such motivation through personal experience and the support of other like-minded people. These Monday nights will also provide us with a 'box of tools' capable of changing our life for the better.
These evenings on Positive Emotion consist of two parts. The first part starts in the shrine room at 7pm until a little after 8pm. Then we move through to the reception room for led reflection and discussion with a cup of tea, finishing about 8:45pm.
Although Dharma Night is suitable for everyone, regardless of their level of experience or exposure to Buddhism, if you like what you find we recommend that you sign up for one of our introductory Buddhist meditation courses. These courses provide a systematic introduction to Buddhist meditation practise and are really the best first step if you feel like exploring more.
When
22 April 2019 7:00pm-8:30pm
Cost