Learn to meditate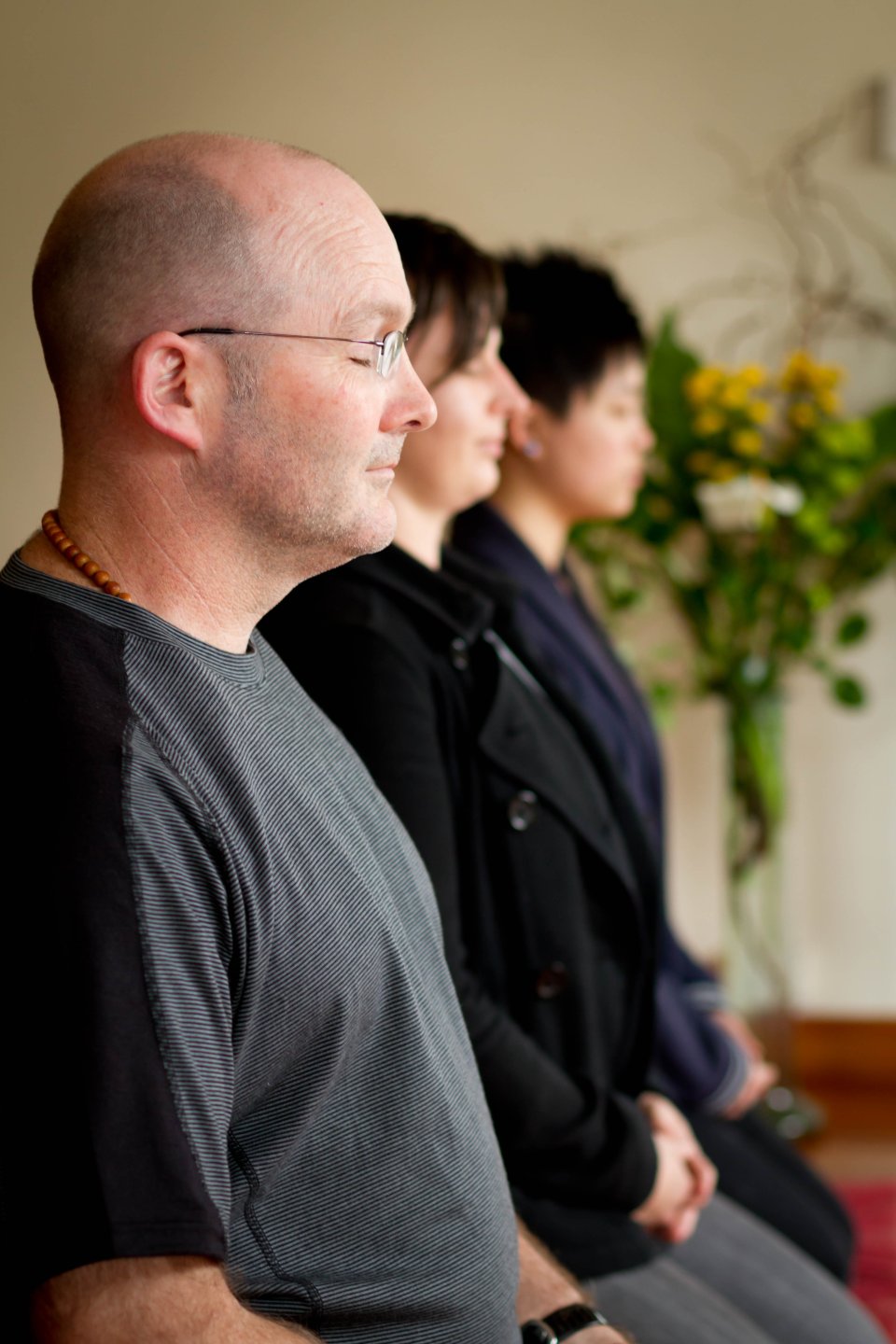 We offer a range of beginners meditation instruction:
All options teach our two main meditation practices: mindfulness of breathing and loving-kindness (metta bhavana). Together these help cultivate clarity, focus and compassion.
The 11-week introductory evening programme will give you the foundation you need to establish your own practice, and attend any of our other classes and retreats with confidence. You can join at any point during the programme - just come along at 7pm on a Monday night. This class includes instruction in both meditation and the basics of Buddhism (of which meditation is an essential element). This is our recommended starting point for newcomers with an interest in Buddhism and meditation.
If you prefer a daytime class, these also now cover meditation and Buddhism, and will also give you a very good foundation to establish your own practice and join other classes in future.
Everything is provided at our courses to support your learning, all you need to do is come along in casual, comfortable clothes.
Learn more about our meditation practices and their benefits here.
If you're unsure about which option to choose, feel free to give us a call on (09) 378 1120 or email us.