The Integrated Mandala
non-residential retreat led by Tejananda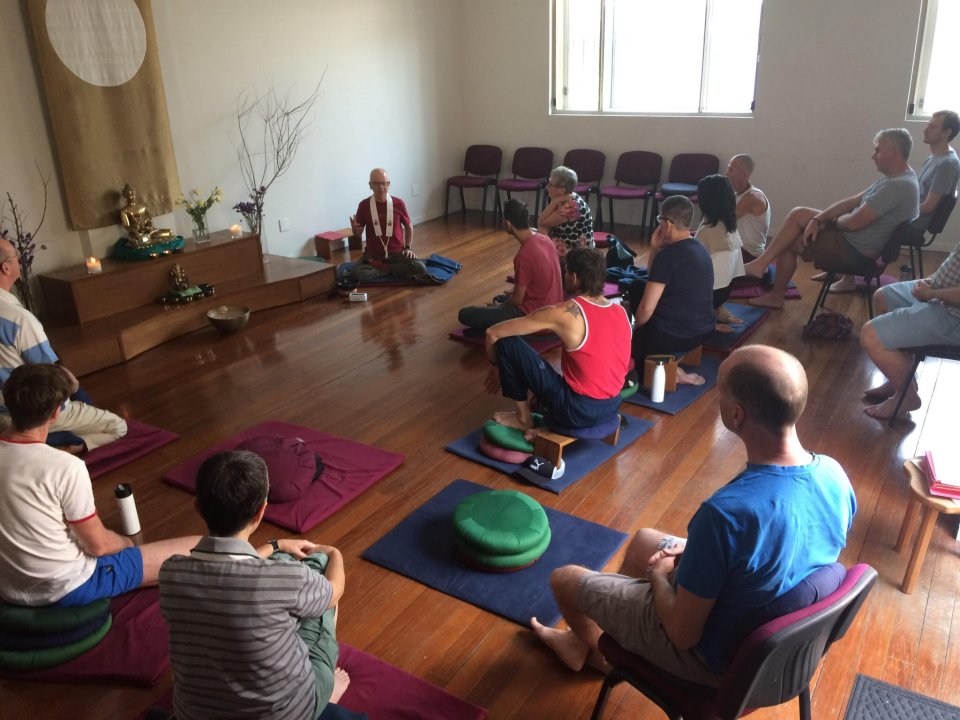 In Triratna, our system of practice is a dynamic mandala of five principles. We progressively integrate mind and body, samatha and vipassana, and discover the power of skilful and positive mental states. Then, directly penetrating and dispelling our delusions, we open ever-more to the wonder of what is. Thus, at last, we can wake up to and be who and what we truly are.
In these meditation workshops we'll take a somatic approach to these five principles. That is, one based in the living energy of our body and being. Through being open to the energy of the body, and by becoming attuned its actual nature we'll discover ways to "integrate" all five principles experientially into a single, embodied non-practice of 'simply being'.
This non-residential is open to Order members and mitras within the Triratna Buddhist community.
We'd also like to open it to experienced meditators (those with a daily regular meditation practise which has been established for more than a year) who are interested in our methods, but we would like to speak to them prior to accepting their booking. Please call or email Ratnavyuha (mob. 022 100 9605 or ratnavyuha@gmail[dot]com) if you are an interested and experienced meditator who would like to attend.
When
24 January 2020 7:00pm-9:00pm
25 January 2020 9:00am-1:00pm
26 January 2020 9:00am-1:00pm
Cost
$120 waged or $80 low or unwaged
open to Order members and Mitra
also open to experienced meditators (those with a daily regular meditation practise which has been established for more than a year)