System of practice afternoon
An afternoon of meditation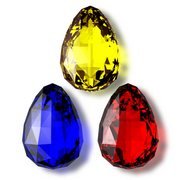 An opportunity for Order members and experienced meditators to come together and move through the system of practice meditations in an afternoon.
You can come for one of the sessions, or the entire afternoon. Timings are below. There will be time for a leg stretch between each meditation.
12.30pm to 1.10pm - Integration
1.20pm to 2pm - Positive Emotion
2.30pm to 3.10pm - Spiritual Death
3.20pm - 4pm - Spiritual Rebirth
4.10pm - 4.40pm - Spiritual Receptivity
The system of practice covers five different and essential aspects of the spiritual path. In our Buddhist community, the stage of integration is usually associated with the mindfulness of breathing meditation, positive emotion with the metta bhavana, spiritual death with the six element practice, spiritual rebirth with Buddhanussati or sadhana practice and spiritual receptivity with just sitting.
Moksavira will host and guide these days, which from 2021 will become a regular fortnightly event.
This event is not suitable for beginners.
When
27 November 2020 12:30pm-1:10pm
27 November 2020 1:20pm-2:00pm
27 November 2020 2:30pm-3:10pm
27 November 2020 3:20pm-4:00pm
27 November 2020 4:10pm-4:40pm
Cost