Sangha night on-line
Online - sharing and deepening our practice together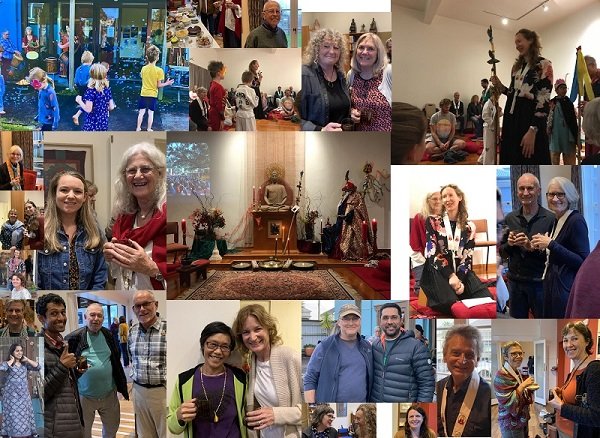 Use this link to join online: https://zoom.us/j/8179125195
TONIGHT: Buddha of the west - Amitabha
Tonight Mary Anna will introduce us to Amitabha, the Buddha of the West. Associated with the setting sun, he exudes a warm red glow, sending light to all beings. In fact, his name means "infinite light," but this light is soft, warm, gentle - the light of love and compassion.
Through Amitabha, our emotional energy is led gently into the quest for spiritual growth. He helps those who feel restless and unfulfilled find depth and satisfaction within themselves.
Tonight Mary Anna will discuss how she cultivates these and other qualities of Amitabha in her life.
Wednesday nights are a place for people who have attended our foundation courses to come together and celebrate community as well as an opportunity to deepen their knowledge of the Buddha's teaching, and their understanding of how to practice it.
When
30 November 2022 7:00pm-8:00pm
Cost