Sangha night
At the centre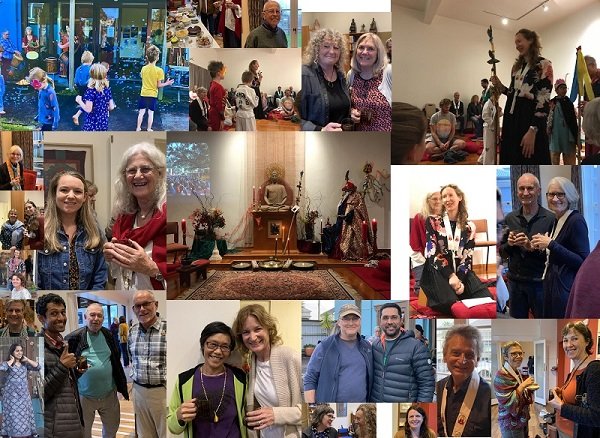 We're so excited for Sangha Night this week - our first back in person since that crazy-long lockdown at the end of 2021 and our first Sangha Night for 2023!! Jnanadhara, our centre president, is with us from Dublin. (Warning: if you were hoping for a soothing Irish accent, he grew up in Whangarei, so...)
Jnanadhara will be speaking on the theme of change and the supports we can call on when it all starts to feel a bit much (are we there yet, Aucklanders?), including calling on figures of what's known as the sambhogakaya in Buddhism.
We'll also be sharing a cuppa and doing either a meditation or puja (devotional practice) together.
Wednesday nights are a place for people who have attended our foundation courses to come together and celebrate community as well as an opportunity to deepen their knowledge of the Buddha's teaching, and their understanding of how to practice it. Now back in person at the Centre, they generally include a talk and discussion, followed by a cup of tea and then a meditation in the shrine room.
When
8 February 2023 7:00pm-9:00pm
Cost