Dharma Monday
newcomers welcome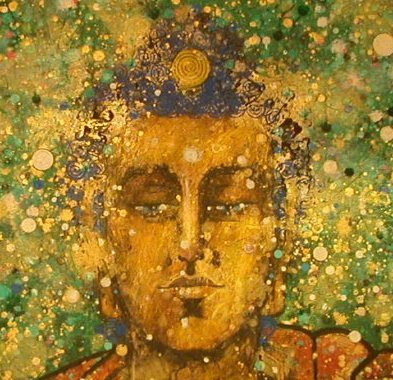 This week we will be starting a six week series on the Bodhisattva Ideal and the importance of friends in the spiritual life. You might be surprised to read that Buddhism puts such a large emphasis on practising in a community of other people. Aren't Buddhists the ones who live on mountain tops in caves?
Perhaps they do both. On our first night, Ratnavyuha will give an introduction to the Bodhisattva Ideal and the importance of community.
---
We've been exploring the five aspects of Buddhist practise this year.
Integration
Skilful Action (positive emotion)
Spiritual Death (letting go of unhelpful limiting habits)
Spiritual Rebirth (opening to the mystery that knows no limits)
and Spiritual Receptivity (when words fail us)
Now we are going to spend some time exploring the value of practising with like-minded people. More that than, we will explore the possibility that a Buddhist life without the company and context of others is fruitless. Buddhism is practised within the context of life, not outside it. So we explore our practise of the Dharma as something done in the company of others, rather than something that we do alone, in isolation, and by ourselves.
For most people, the biggest hurdle to making progress with Buddhism is regular practise. In order to change, we all need to put some regular effort in. And this effort can be fun and enjoyable. Attending these Monday nights regularly is one way to help ourselves develop a personal experience of Buddhist practise while also enjoying the company of like-minded people. These Monday nights will also provide us with a 'box of tools' capable of changing our life for the better.
The evening starts in the shrine room and ends a little after 8pm. After that, you are welcome to then stay for a cup of tea, ask further questions, talk about Buddhism, and meet like-minded people.
Although Dharma Night is suitable for everyone, regardless of their level of experience or exposure to Buddhism, if you like what you find we recommend that you sign up for one of our introductory Buddhist meditation courses. These courses provide a systematic introduction to Buddhist meditation practise and are really the best first step if you feel like exploring more.
When
16 September 2019 7:00pm-8:30pm
Cost