Dharma Monday
The Wheel of Life and its secrets - online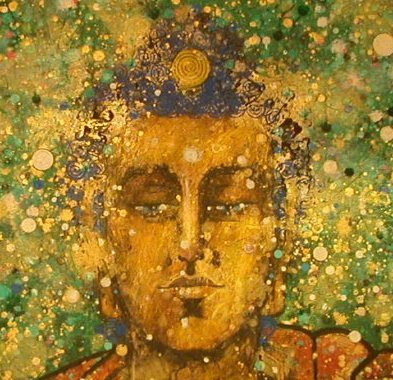 Use this link - https://zoom.us/j/8179125195
to join Dharma Monday online at 7pm
Please join promptly as this session may not be available to enter after 5 mins or so...
In Buddhist thought, the six realms are different places where we can be reborn. However, they can also be viewed as psychological states we experience in our life here and now in our human form. Whether literal or figurative, if we want freedom, we have to work with these realms skilfully to escape the wheel of life. Over the next 3 weeks, we will spend time exploring what each realm represents in Buddhist thought. We will look at how to work with the challenges that each realm presents, and explore what the Buddha offers to guide us out of them. By bringing awareness to our tendencies, we'll learn to identify which realm we are in or frequently occupy. We'll introduce some practices associated with moving through these realms and there will be an opportunity to practice with other people.
Hungry Ghost and Animal Realm with Amaradipa
The realm of the hungry ghost is the realm of addiction and neurotic craving. The problem is, whatever we crave can never meet our needs and actually harms us. Shantideva referred to the experience of being a hungry ghost as 'like licking honey off a knife's edge', or 'drinking salt water to slake a terrible thirst'. Although addiction has always been with us, in our modern world there are so many more ways in which we can find ourselves trapped in this realm, whether it be a compulsion to check our cellphones, or spending entire weekends binge watching box sets on TV.
In the Animal realm, people are driven to spend all their time trying to meet their basic needs for survival - sleep, eat, reproduce. There is no time or space to develop any kind of refined or higher state, everything takes on a dull, repetitive and unsatisfying quality. Life has become a treadmill and there is no sense of any kind of higher purpose. Trapped by ignorance and without any capacity for self reflection, there is no possibility of escape from this realm.
---
Dharma Night is suitable for everyone, regardless of their level of experience or exposure to Buddhism.
When
30 March 2020 7:00pm-8:00pm
Cost