Dharma Monday
Social change and non-violent action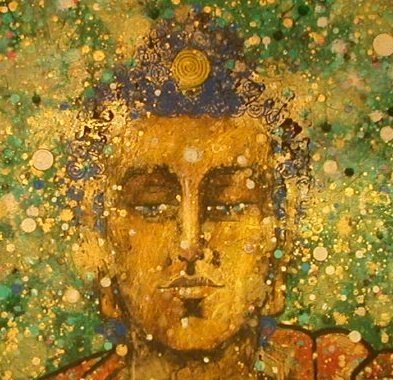 We live in a world that is rapidly changing around us. Personally, I'm concerned and I want to contribute positively to this change. I want to contribute my values, my vision, and support what I feel is beautiful. And I've come to the conclusion that sitting back, looking after my own, not taking an interest, not being involved, is no longer an option for me.
In fact, we are always creating the world around us, whether we admit it to ourselves or not.
We are not passive in relation to the external world. We do not merely register impressions. The world impinges on us, and we also impinge on the world, on our environment... Not only do we impinge on the world; we affect it in various ways. We alter it, we arrange it, we rearrange it - at least to some extent, however slight. And not only that, there is a pattern to the way we impinge on the world. We don't impinge on it at random, but in accordance with a certain idea, a certain pattern, image, gestalt, or myth, within ourselves - even, we could say, a pattern which is ourselves. It is rare for us consciously to realise this, but what it means is that our relationship with the world is essentially creative. We are creating all the time ... there is no question, therefore, of whether or not we should be creative, of whether or not we should create a world. We have no choice. The only choice we have is what kind of world we create. (from Sangharakshita's 1979 Building the Buddhaland lecture)
What do you believe? Do you want to consciously choose the world you live in? The world our children will inherit? Do you want to learn some tools that will help?
This evening is the start of a four week series. The topics will be the importance of community built from positive emotions, the challenges of non-violent opposition, choosing to be active in shaping your world, and lastly some tools to cultivate this approach to life.
On this first evening, we will be exploring the role and importance of positive emotions for change. We'll be exploring the Sangha jewel and its importance in the world, and for ourselves.
Dharma night is suitable for those who would like to learn more about Buddhism. It is also a popular night for regular friends to drop in and practice together. If you are a beginner but can't get to/or have just started one of our meditation classes, you are still welcome to come and join in.
The usual program for the evening is a talk or discussion on some aspect of Buddhism, tea break, then group meditation to end the evening.
When
29 January 2018 7:00pm-9:00pm
Cost