Dharma Monday
Wheel of Life and its secrets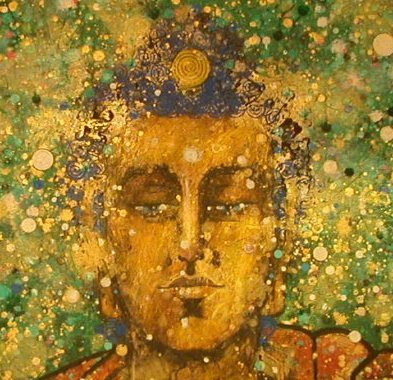 The symbol of the Wheel of Life has within it the whole of the Buddhist tradition. Before the printed word, this image contained everything you needed to know to practise the teachings of the Buddha. However, as with any detailed symbols, you needed someone to introduce you to its secrets.
Over the next month plus of Monday nights, we'll be exploring together the different secrets of the Wheel of Life. Learning to decipher its gifts and apply them to our lives here and now.
In this consumerist and materialist age ... we might find it hard to acknowledge our personal and cultural symbols of modern success. What images and items do we surround ourselves with in order to remind ourselves and others of who we are? where we've come from? who we want to become? and who is important to us? These symbols answer the questions that shape the choices we make. They form our fundamental understanding of what a successful or failed life looks like.
Tonight we'll be looking at the symbols we already use in our lives. After which, it will be much easier to understand what a Buddhist symbol like the Wheel of Life might have to offer us today.
Do you want to discover more about Buddhism? change the world around you? or simply improve your own life? If so, the essential secrets of the Wheel of Life might be of some help. Come and find out.
---
These evenings start in the shrine room and end somewhere between 8:30 and 9pm. There will be an opportunity to ask your questions about Buddhism, both formally and informally.
Dharma Night is suitable for everyone, regardless of their level of experience or exposure to Buddhism. If you like what you find we recommend that you sign up for one of our introductory Buddhist meditation courses. These courses provide a systematic introduction to Buddhist meditation practise.
When
17 February 2020 7:00pm-9:00pm
Cost