Danse Macabre
Milarepa and the demoness of Lingpa Rock : a study intensive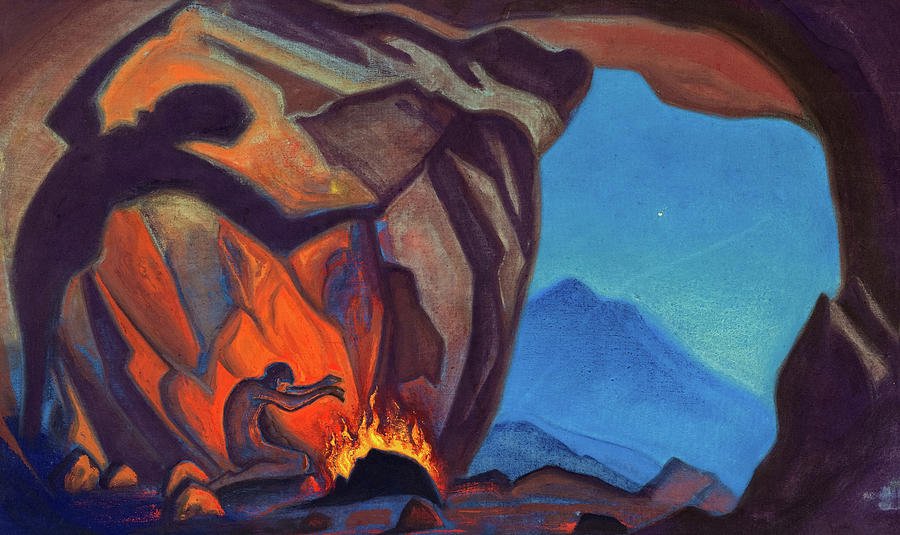 Following his teacher's instruction, Milarepa seeks out places for solitary retreat. He chooses locations imbued with powerful, dangerous spirits of place.
In the dark Milarepa affirms a profound insight - the very nature of mind.
Have you the courage to face the demoness of Lingpa Rock?
This weekend will be a series of Dharma study sessions with Bodhidasa, who led a study intensive to introduce the Auckland sangha to the yogi Milarepa in spring 2021. This weekend follows on from those sessions, and is best attended by those who attended them or who already feel familiar with Milarepa and his life stories. If you've never heard of Milarepa or studied any of his stories (eg The Yogi's Joy) this weekend will not include an introduction and will likely be too much of a stretch for you.
Session times
Friday
7 - 8pm - Dedication ceremony & Milarepa puja
Saturday
8 - 8.45am - Meditation
9 - 11am - First study session (short break mid-way through)
4 - 6pm - Second study session (short break mid-way through)
Sunday
8 - 8.45am - Meditation
9 - 11am - Third study session
11am - Close with transference of merits
The Zoom link to join these study sessions will be emailed on 18 August to those booked on. Bookings close at midday August 17.
When
Start: 19 August 2022 at 7:00pm
Finish: 21 August 2022 at 11:00am
Cost
$120 / $80
If finances are tight, there's an open invitation to simply give what you can.