Sangharakshita's birthday puja
A special annual event - online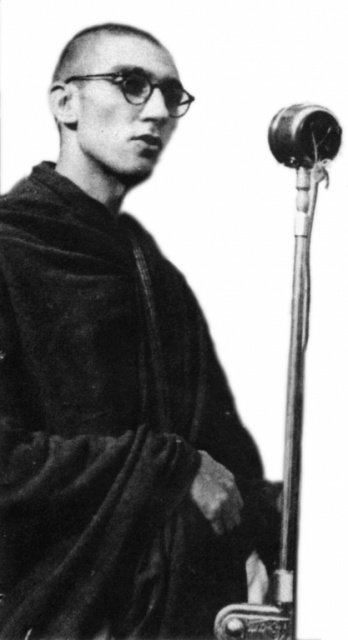 On this evening we celebrate the birthday of the founder of our movement, Bhante Urgyen Sangharakshita who died in 2018. This is a special evening for the Triratna movement and we will follow traditional celebration practices associated with his birthday.
Join Zoom Meeting
https://us02web.zoom.us/j/8179125195
Or use meeting ID 817 912 5195 in your Zoom app.
Join us with (or without!) your dinner at 6.30pm. We'll go into smaller breakout groups and catch-up with each other before the puja begins.

Formal proceedings start at 7pm and you're welcome to simply join then.
Many people are very grateful for what Sangharakshita has done in making the Dharma accessible to them in their contemporary lives. He has done this through his writings, through his establishment of the Triratna Buddhist Order and the Triratna Buddhist Community, and through his own dedicated practice.
When
26 August 2021 7:05pm-8:30pm
Cost