Sangha night
Online - an opportunity for friends to share and deepen their practice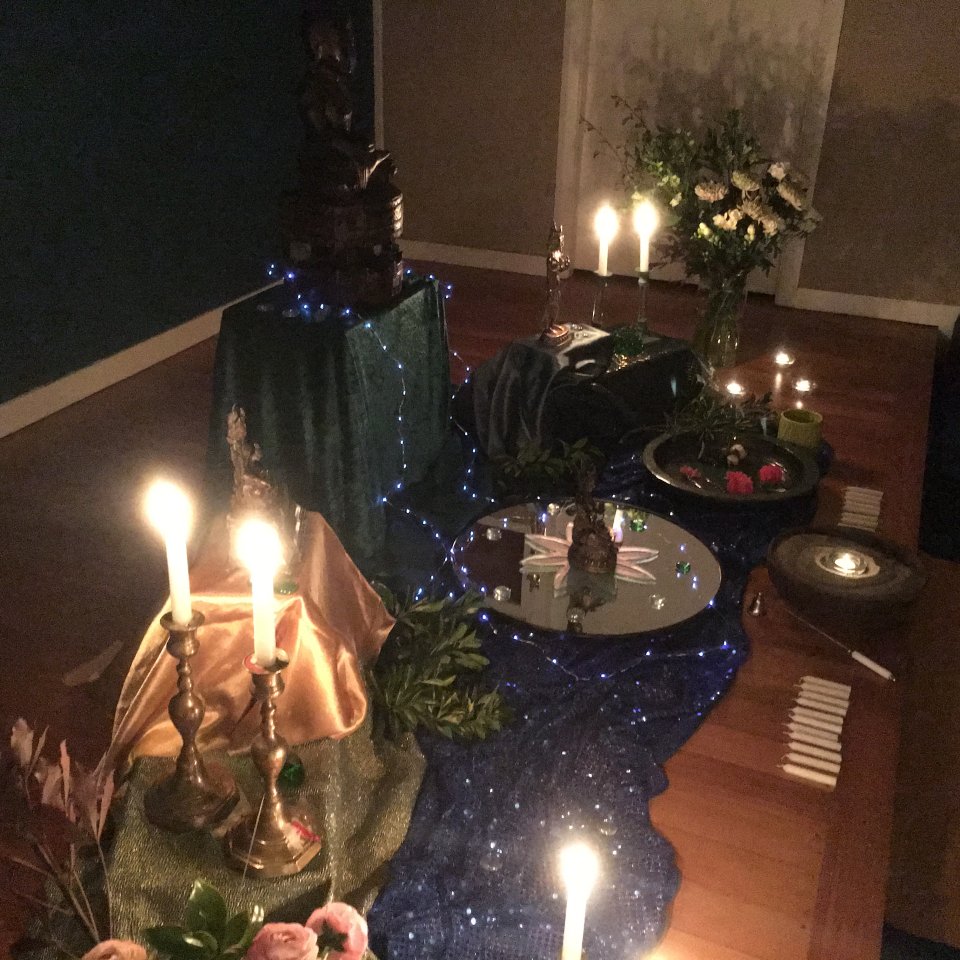 Join Zoom Meeting
https://us02web.zoom.us/j/8179125195
Or use meeting ID 817 912 5195 in your Zoom app.
Concluding mantras with Vajrasarasi
Tonight Vajrasarasi will conclude our series on the seven-fold puja with a focus on the final mantras.
She will talk about mantras in general as a way of developing concentration and opening the heart to a deeper mystery. She will also focus on the specific meanings and feelings evoked by the mantras at the end of the puja.
If you have ever been curious exactly what it is you are chanting with mantras and why, this is an opportunity to delve deeper into their purpose and meaning.
On Friday nights during lockdown, there is usually an opportunity to recite the whole of the seven-fold puja. We invite you to join us on Friday to experience mantras as part of the whole Puja.
Wednesday nights are a place for people who have attended our foundation courses to come together and celebrate community as well as an opportunity to deepen their knowledge of the Buddha's teaching.
When
29 September 2021 7:00pm-8:00pm
Cost