Sangha night
Online - an opportunity for friends to share and deepen their practice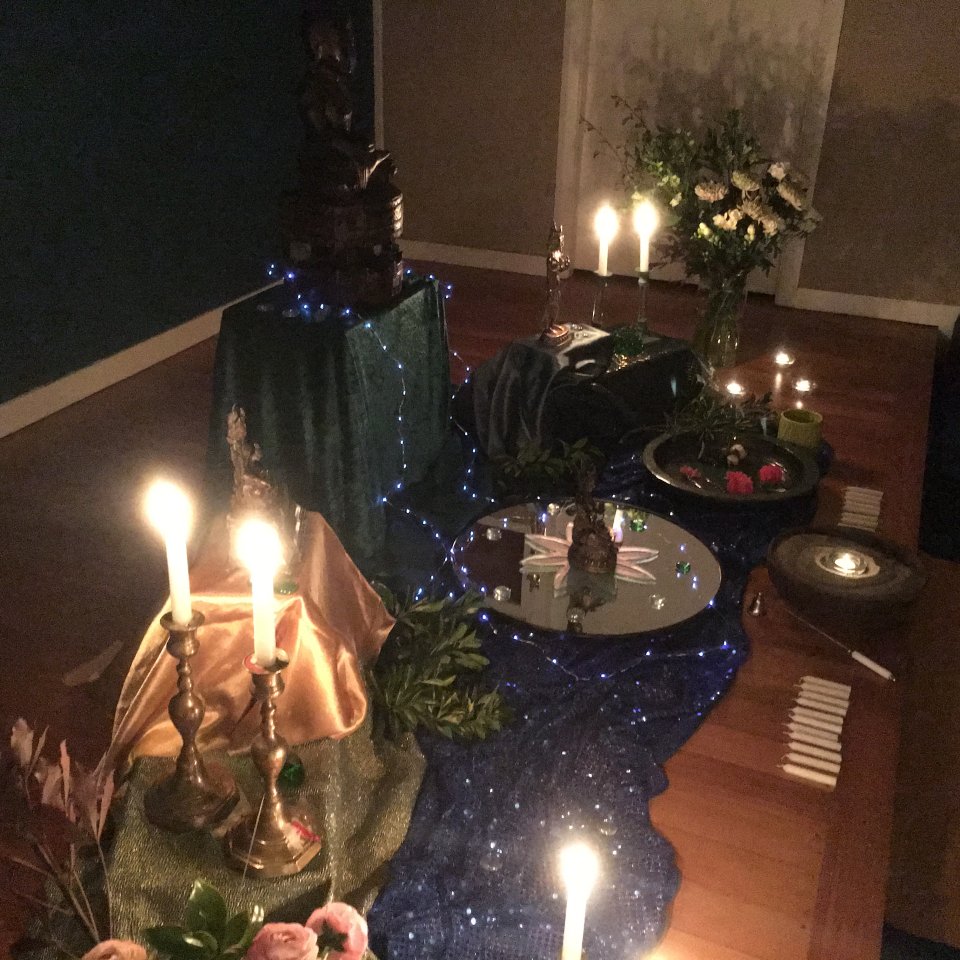 Join Zoom Meeting
https://us02web.zoom.us/j/8179125195
Or use meeting ID 817 912 5195 in your Zoom app.
Puja, verses 1-3 - with the Sangha team
Tonight we will look at the 3 opening versus of the Puja. Mary Anna will begin by setting the context of the verses and clarifying any confusing terms. Then there will be a chance to chant the verses and mantra. There will be opportunities to discuss and reflect on our experience.
In this series we will :
-explore how Puja opens our heart to joy and the great mystery of life
-demystify some of the more confusing words and concepts, such as 'evil', 'confession' and 'worship'
-provide the opportunity to experience a deeper connection to our higher values through ritual and chanting
Wednesday nights are a place for people who have attended our foundation courses to come together and celebrate community as well as an opportunity to deepen their knowledge of the Buddha's teaching.
When
1 September 2021 7:00pm-8:00pm
Cost