Sangha night
Online - sharing & deepening our practice together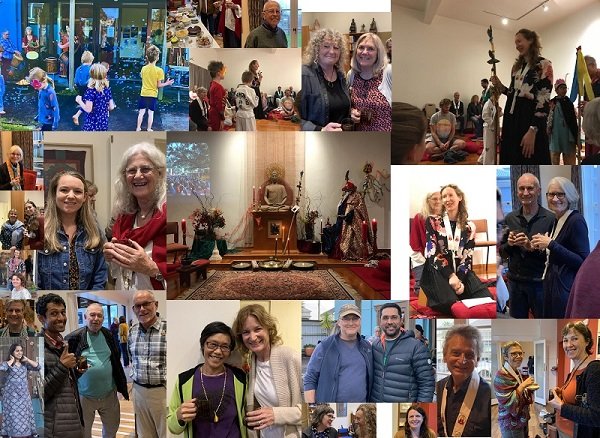 Use this link to join online: https://zoom.us/j/8179125195
TONIGHT: New Theme - The Triratna System Of Practice
Tonight we start a new series that will focus on the System of Practice that Sangharakshita (the founder of the Triratna Order) developed and introduced to the movement. Basically, it consists of five separate processes or states - integration, positive emotion, spiritual death, spiritual rebirth, and receptivity. Triratna Buddhists (be they Order Member, Mitra or Friend) will approach each of these in different ways in terms of how they practice.
Over the course of the next few months we will look at the various aspects of the System of Practice, and practitioners will be invited to share how they respond to and incorporate each aspect into their practice, and what comes from it.
Vajrasarasi will tonight introduce this broad and interesting theme, as part of which we plan to include an overview of Sangharakshita's own journey and the establishment of the Triratna movement.
Wednesday nights are a place for people who have attended our foundation courses to come together and celebrate community as well as an opportunity to deepen their knowledge of the Buddha's teaching, and their understanding of how to practice it.
When
31 August 2022 7:00pm-8:00pm
Cost