Buddha Day
Rejoicing in the Buddha's Enlightenment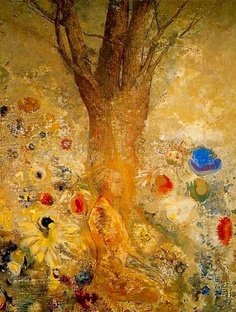 The Buddha's Enlightenment is the central event in Buddhism, and the celebration of that Enlightenment is an important event in the Buddhist year. Enlightenment is also an ideal to which all Buddhists aspire too.
On this day we aim to rejoice in the attainments of the Buddha and all the benefits that have flowered from this down through the ages.
We will begin with a shared vegetarian lunch where there will be an opportunity to meet with others who wish to celebrate too. There will be activities for children during this time. The children's activity will be incorporated into a puja. (puja is a ceremony that includes reflection, chanting and offerings to deepen appreciation for the Buddha and his teachings)
Please bring the following
1-2 flowers for the shrine
A contribution to the shared vegetarian lunch
If you have a small rupa ( Buddha figure ) please bring it to place on the shrine
You are welcome to come to all or parts of the planned programme
11.30 am - Shared vegetarian lunch and children's activity
12.30 pm - Relaxing time
1.00 pm - Creating the shrine
1.15 pm - A re-enactment of the Buddha's Enlightenment
1.30 pm - A short talk
1.40 pm - Three fold puja with offerings and chanting
2.00 pm - Leaving
People from the wider community are very welcome to join us in our celebrations of the Buddha's enlightenment.
When
10 May 2020 11:30am-2:00pm
Cost
dana/koha gratefully accepted on the day