Young Buddhist Coordinator for Australia and New Zealand appointed
Introducing Dhammakumara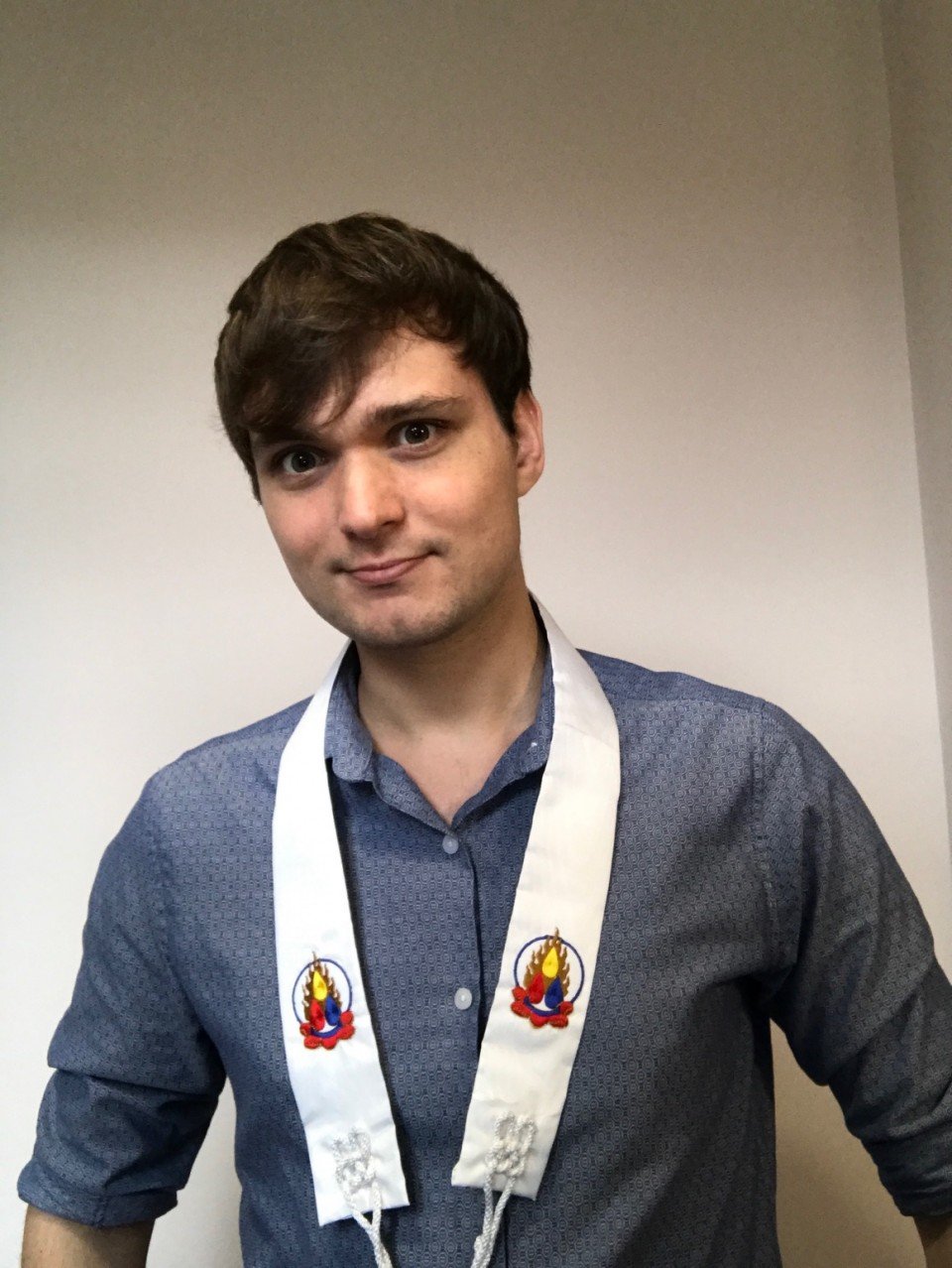 Dhammakumara has been appointed to the position of Young Buddhist Coordinator for Australia and New Zealand. He comes to us from the UK and was ordained in 2017 at the age of 25 years and he is currently the youngest Order Member in the Triratna Buddhist Order. Dhammakumara is a Pali name which translates as Prince of the Dhamma. We look forward to Dhammakumara starting this position in the second half of the year after he has had some time to organise his affairs in the UK and we wish him every success in this exciting job.
Many thanks to the Future Dharma Fund for funding this 12-month (2 days a week) position to support and coordinate young peoples' activities in Aotearoa / New Zealand and Australia.
A message from Dhammakumara
I'm really excited to be taking on a this role for New Zealand and Australia. I feel incredibly lucky to have found Triratna at such a young age - I first came along when I was 13 years old, asked for ordination at 20, and was ordained at 25, so to have the opportunity to not only give back to a movement which has given my life meaning, but be taking on a role which might benefit others in a similar way, is a great privilege.
It has also long been my desire to contribute to spreading the Dharma on a large scale, a desire which has been felt even more intensely since my ordination. I'm thrilled to be working across two countries and different centres.
I'm really looking forward to meeting the young people already involved in Australia and New Zealand. If you're in the area and we haven't had the opportunity to meet yet, drop me an email: dhammakumara@icloud.com