What's on at the centre, what's still online
Our continued transition back to the centre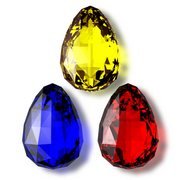 The following events will be run at the centre over the next seven days:
Wednesday Under 35s 7 - 9.15pm (June 3 & 10)
Thursday morning meditation 9.30 - 10.30am (June 4)
Saturday morning meditation 10am (June 6) (an online option at the same time will continue alongside this)
Sunday Buddhist Recovery 6 - 7.30pm (June 7) (an online option at the same time continues)
Tuesday meditation and Dharma study 10am - 12pm (June 9) (note the later start time)
The following events continue online only this week (these will be reviewed next week):
Thursday Buddhist Recovery 1 - 2.30pm (June 4)
Friday night puja 7 - 8.30pm (June 5)
Dharma Cafe on Saturday 11.15am - 12.15pm (June 6)
Dharma Monday 7 - 8.30pm (June 8)
Weekday morning meditation 7 - 8am
Please check the events page prior to all events for connection details or updates to the programme above.
Sunday Buddhist Recovery meetings and Saturday 10am meditations will happen simultaneously online and in-person at the centre for now. There is no 9am sit on Saturday yet. Thursday Buddhist Recovery meetings will resume in-person at the centre on June 11.
We'll publish another update this time next week.