We're moving in 2023!
And we're looking for a new home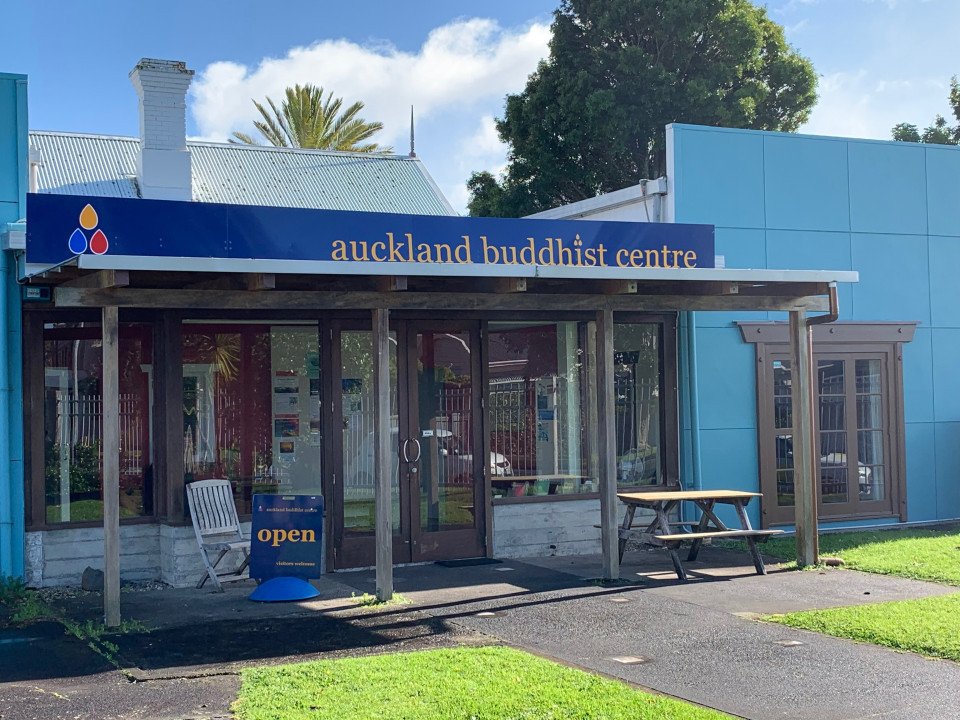 After 32 years at 381 Richmond Road in Grey Lynn, the Auckland Buddhist Centre is moving in May 2023.
Until then, classes will continue as usual in our current location. And we're underway with the process of finding a new Auckland home.
About a month ago, we received an offer to buy the building. As a centre council, we've gone through a process of assessing our options – repair, re-develop, do nothing or sell. At our AGM on 29 November, the Auckland Order came to a consensus that we should sell and look for another home.
Some of you may be aware of problems with water leaks in the existing centre. A building inspection report documented the extensive remedial work that would be needed to try to address the issues. The building was built as a mechanic's garage in the 1930s, so it has served us extraordinarily well. We've also known it hasn't quite met our needs for a few years now.
Our immense gratitude goes to those who clubbed together their personal savings and fundraised to put together a deposit for the centre 32 years ago. We bought it on 1 March 1990 and along with all our usual classes and study groups, the centre has been the site of public ordinations, mitra ceremonies, funerals, memorials and even weddings. Many of us have been welcomed back there after our ordinations. Many of us will have encountered the Dharma there for the first time. Many of us simply enjoy meditating with others on a Saturday morning. It's a place of deep significance. And yet…he tangata, he tangata, he tangata (it is the people, it is the people, it is the people). Together, we are the protectors and nurturers of the sangha and the Dharma for each other.
Collectively, we have a sense of potential and excitement for what's to come for the Auckland sangha. There is already a sense of emerging energy around working together to create something new. And naturally this sits alongside a sense of sadness and loss. We plan to leave well, with rituals to support the process and honour all that the current centre has witnessed over the years.
We'll keep you updated on our search for a new home over the coming weeks. We look forward to sharing the next chapter in the journey of the Triratna Buddhist Community in Taamaki Makaurau with you.
Watch as Suvarnadhi, our chairperson, talks us through the decision to move.