The Poet's Way: free online download
Dharma downloads from Windhorse Publications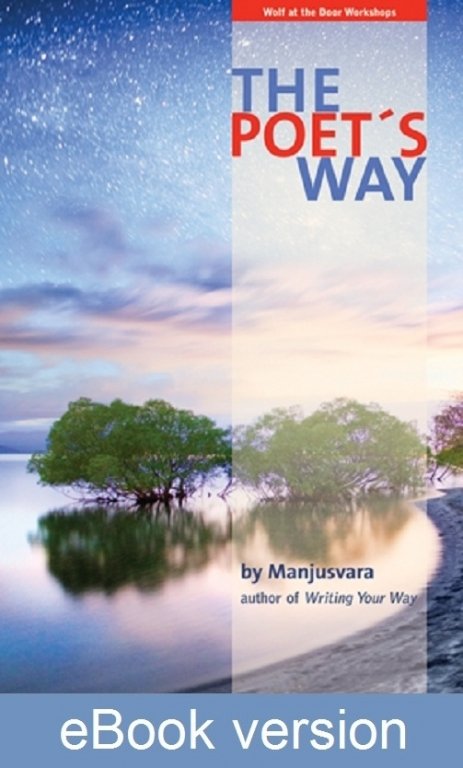 Art in all its forms allows us to be fully human, to create meaning and to nurture what unites us. That's why this week's free eBook is The Poet's Way by Manjusvara. You can download it here.
It will be available until the 27th of April.
Manjusvara was part of the team that started up Wolf at the Door writing retreats and workshops. This book is his practical guide to reading and writing poetry, and it includes many of the exercises developed on those retreats. You will find yourself looking again at what was once unremarkable – the toaster, the texture of the floor underfoot – and language will come alive. Poetry, he says, is where thought, image and feeling interweave. It sensitises.
Though you may not imagine yourself a poet, you might surprise yourself with a haiku or two by the end of the book. Even if you don't write anything yourself, this book offers a guide to reading poetry. You will become more sensitive to line, shape, rhythm and patterns and feel the power of naming.
Please do remember to forward these emails to friends – we'd love to give away more eBooks. And please consider adding a donation when you check out.
Wishing you well, whatever your life is like right now.
With all best wishes,
from the Windhorse Publications team: Dhammamegha, Michelle and Helen