Technology Volunteer of the Year
New Zealand Charities Technology Awards 2017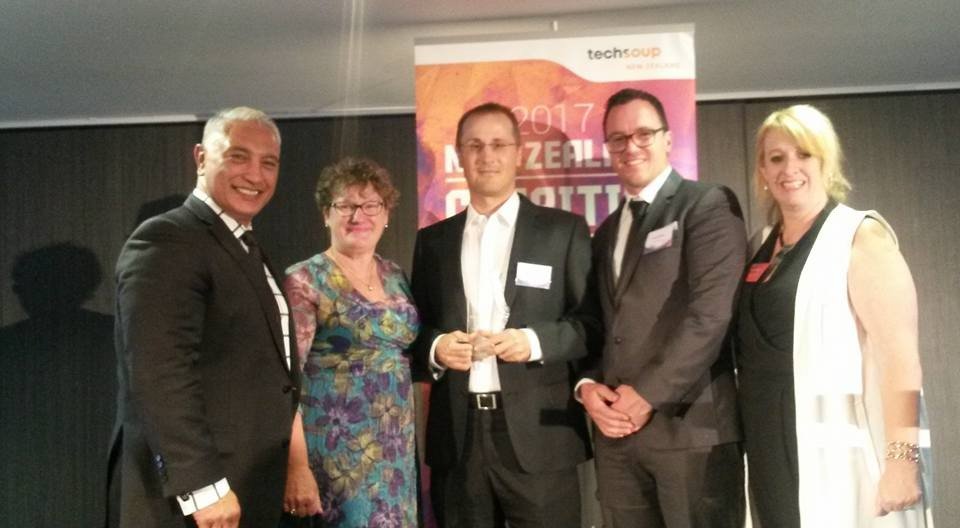 We are very pleased to say that our good friend Tim Wylie was awarded the Technology Volunteer of the Year recently.
Life at the Auckland Buddhist Centre and (more recently) Sudarshanaloka Retreat Centre would not be the same without his generous contributions of time, skill and enthusiasm. Interestingly, he was recognised as Volunteer of the Year 2017 on the basis of his work for Volunteering Auckland with no consideration of what he does for us. Amazing.
When we heard he was up for the award, here is what Karunajoti wrote to Volunteering Auckland in support of his nomination:
Hi, I'm emailing on behalf of the Auckland Buddhist Centre about Tim Wylie who we hear you have nominated for the Tech Soup Volunteer of the year awards. We just want to let you know how much we endorse his nomination. Tim has freely volunteered his IT skills for our organisation as well for around 7 years. He has been a constant support in all areas of computer technology and we greatly value his innovation and generosity. His fine work has had wide reaching effects in our community. We think he's a techno genius and one of the kindest and most generous human beings we've ever come across! Well done for putting him forward - he truly deserves recognition. Thank you. Kind regards, Karunajoti.
Personally, I could not have said it better myself.
SADHU to our good friend, well done.