New centre manager
Welcoming Malcolm Dow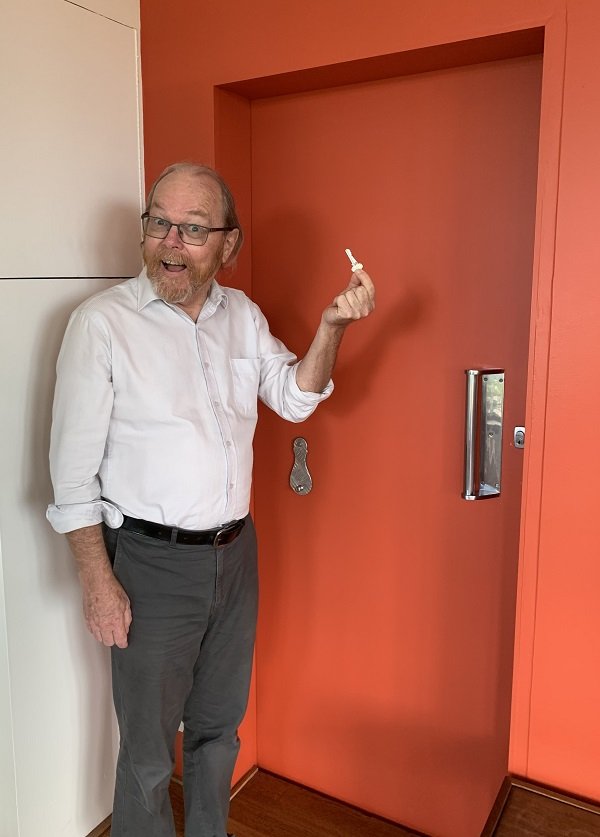 Malcolm Dow joined the centre team on Monday as our new centre manager.
Pictured here looking as excited as anyone could be at being given an office key, Malcolm will likely be familiar to you from...well, almost everything! The only team he's not on is Monday intro nights.
Malcolm is currently training for ordination.
He'll be working at the centre every weekday morning. Be sure to pop in and say hi.
What's happening to Suvarnadhi? Fear not, she'll still be in the office and carrying on as our chairperson.