Jon Sanders concert at the ABC
An 'Exploring the Arts' event 7pm this Friday 18 January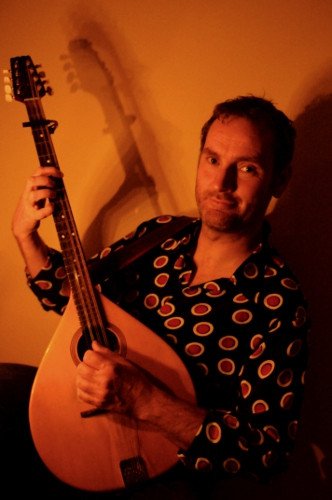 Jon Sanders has been composing and performing musical landscapes for over 20 years across the globe. He considers himself a healing therapist as well as a public performer by using the vibration of music as his medium to embrace and nourish elements of the human psyche and consciousness.
He uses primarily the sound of strings - guizouki (guitar shaped bouzouki) and ngoni uke (a Mali inspired way of playing ukelele). His last two critically acclaimed albums - Twigs of the Neem Tree and Zoukelele look to the higher consciousness and positive connections being made across the world. They draw on different musical genre and form including Celtic, the Sufi philosophy within Arabic culture and the polyrhythmic form of west African Mali culture.
Our 'Exploring the Arts' programme is a wonderful way to bring Sangha together in a social context whilst supporting the Arts.
We invite you to bring a plate of vegetarian finger food to share and to give koha/dana on the night to help support both Jon and the ABC to continue doing what we do best.