E-waste: Tech Swap and Recycling
Buddhist Action Month initiative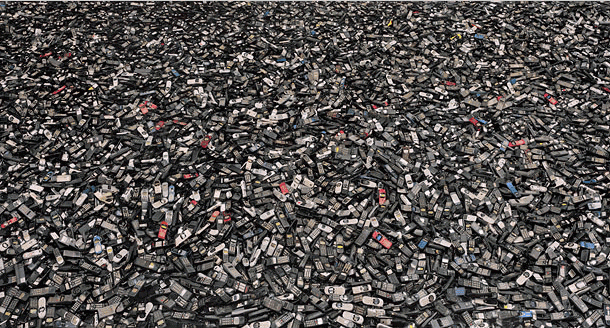 E-waste management is an urgent issue in today's digitally dependent world, where use of electronic devices is ever increasing and the growing volume of electronic waste poses a major threat to the environment and human health. A report on e-waste published by the UN-funded International Telecommunications Union (ITU) in December 2017 singled out New Zealand and Australia as together producing the highest volumes of e-waste in the world and having among the lowest documented rates for recycling.
As part of Buddhist Action Month (BAM), we will be helping the sangha find new homes for, responsibly recycle, and ethically dispose of their old technology, to reduce hazardous e-waste. Click here for a flow chart demonstrating how the process will work.
SWAP DAY
On Saturday 30th June from 11am to 3pm please BRING to the Centre all of your used light bulbs and batteries and old electronic appliances, including:
mobile phones and telephones;
TV monitors, DVD and VCR players, video tapes and stereos;
computer monitors, laptops, keyboards and mice; and
printers, scanners, fax machines and photocopiers.
Looking for something electrical?
Please come in and see what others no longer need and may have contributed - it would be fantastic to RE-USE these items by giving them new homes within the sangha!
RECYCLE responsibly
The remaining items will be collected by Abilities NZ who create jobs for people with disabilities extracting the re-useable components. This responsible RE-USE and RECYCLING has some costs, which we will need to collect and forward directly to Abilities NZ. You can download the full rate sheet here, but here are the costs of some common items:
CRT TVs (20" or Larger) - $20.00
CRT TVs (Less than 20"), CRT Computer Monitors - $10.00
Flat Screen TVs - $10.00
Flat Screen Computer Monitors - $5.00
Printers - $5.00
Photocopiers, medium - $20.00
Photocopiers, large - $35.00
Other electrical / electronic equipment - No charge
Standard compact type bulbs - $1.00 per bulb
Alkaline batteries - $2.00 per kg
Please bring the cash for us to forward to Abilities NZ, or a card to use our EFTPOS machine.
DISPOSE ethically
The little left over after we have re-used and recycled what we can (which should be close to nothing) will be ethically disposed of through the Auckland Council's Inorganic pickup.
Want to help with this BAM initiative? Want to know more about responsible recycling and waste disposal? If so, please contact Camilla Grundy through the Auckland Buddhist Centre.