Thrive Appeal 2020
A chance to pay it forward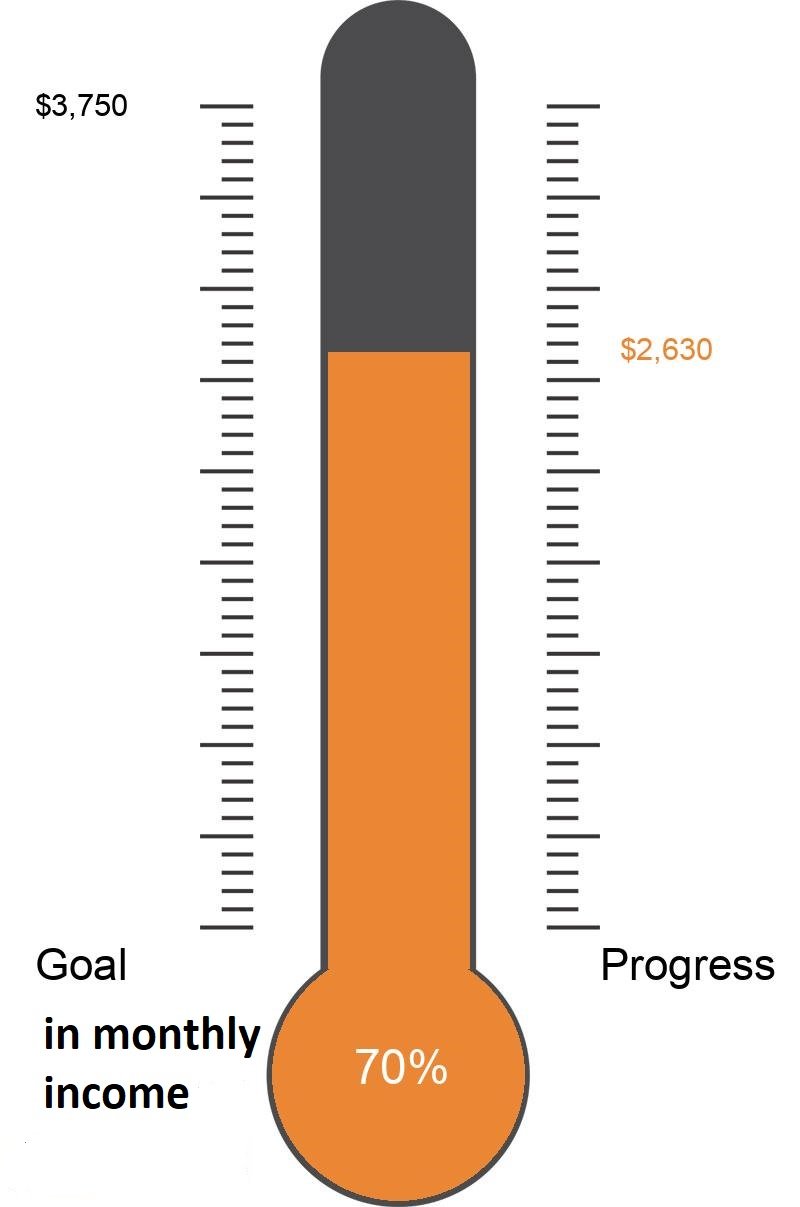 Thanks to our nine amazing new donors this week we've been able to reach 70% of our fundraising target!
...but we still have a monthly shortfall of $1,100.
Our Thrive appeal is raising funds to continue to support a part-time team of three at the centre. Regular standing donations really help us plan and budget more effectively, which is why we're asking if you can make that commitment.
For example, if 22 people were to give $50 per month, we'd well and truly cover our shortfall!
Account number: 38-9017-0587187-01
Account name: Auckland Buddhist Centre
Put "Thrive MSD" in the reference field.
Every contribution towards our goal helps. And of course, single donations are most appreciated, too.
"The centre and BRN are helping me face my own fears of an open heart, through compassion and kindness. My donation, small as it may be, is a way I can express my gratitude for helping me on my journey." - Simon
It's been our dream to build a team at the centre for some time, modelling right livelihood and expanding our capacity to share the Dharma and support our sangha. We took an opportunity to expand our small supported team from two to three part-time people at the very beginning of this year. We currently have a monthly shortfall to continue to support Suvarnadhi.
Akasasri, who has been a keen advocate and supporter for a larger team at the centre, writes:
"I reflect how fortunate I am to live in this beautiful country of ours, and how doubly fortunate to have found the Dharma through Triratna and the Auckland Buddhist Centre. I feel so appreciative of all that I have received from the dozens of volunteers (now my friends) through the multi-layered teaching programme, and all this held together so beautifully by the ABC team. So I strongly support the fundraising effort that is necessary in order for the ABC to flourish going forward."
If you love what you've been given, this is an opportunity to pay it forward!
Can you help us share the gifts of Dharma and sangha more effectively with a regular standing donation?
Regular standing donations help us plan and budget with more confidence. Can you give a regular monthly / fortnightly / weekly donation? Could you increase your existing standing donation?
Account number: 38-9017-0587187-01
Account name: Auckland Buddhist Centre
Put "Thrive MSD" in the reference field.
Send us an email to let us know. We'll send you a year end tax receipt and you can claim one third of your annual donation amount back on your taxes.
Of course, one-off donations are always welcomed and appreciated. You can use the same bank details above. Put "Thrive" in the reference field. Or you can make a single gift online here.
Perhaps more than ever, the world needs the benefits of meditation and the compassion and clarity of the Dharma in 2020. Our goal at the Auckland Buddhist Centre is to reach out to more people and do an even better job of supporting our existing community in what is proving a challenging year. We firmly believe what we offer is very much needed right now.