Sujiva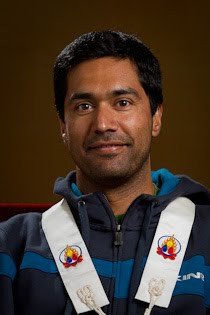 Sujiva, originally from India, first got inspired by Buddhism when he attended a beginner's meditation course at the Wellington Buddhist Centre in 1993. His experience of learning to meditate soon deepened into an interest in exploring the 'nature of the mind' through Buddhist teachings & practice.
He was ordained in 2002 and has in 2011 returned to live in NZ after 10 years in the UK. During his time in the UK, he has taught meditation & Buddhism at the London & Cambridge Buddhist Centres, attended many intensive retreats and worked for a multinational Buddhist company.
He is a keen tramper, dancer, windsurfer & also works as an IT Consultant.