Arthavadin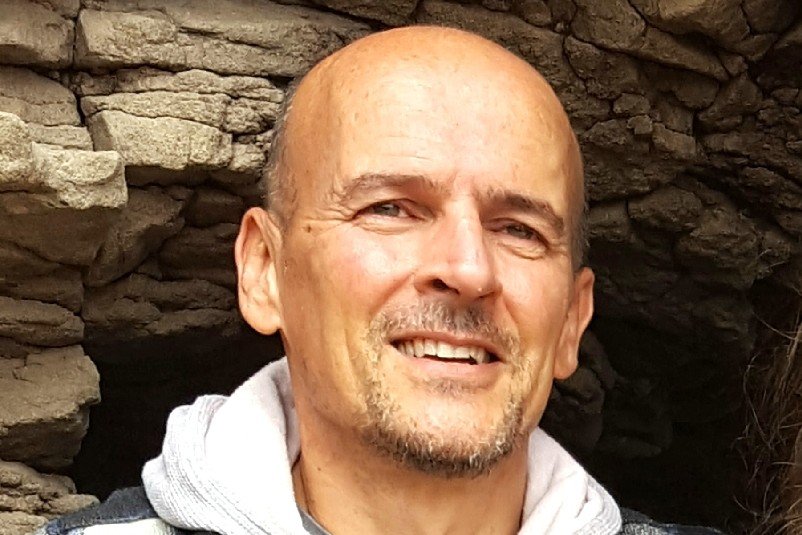 I first encountered Buddhism at a young age through a martial arts instructor who was (unknown to me at the time) also an ordained zen Buddhist. Several years later at university, I realised I was a Buddhist and also knew I wanted to practise with like-minded people. After a few false starts, I eventually discovered the extremely idealistic Triratna sangha in Manchester. Becoming a mitra was followed by requesting ordination on the heels of a vivid dream exhorting me to live without regrets. I became friends with others in the local sangha and three of us were ordained together at Guhyaloka in 2004. My name, Arthavadin, translates as 'he who explains the meaning (of the good)' - a name that felt, and still feels, very appropriate.
After ordination I continued to work as an organisational psychologist and leadership development consultant. But in 2011 I took voluntary redundancy in order to return to Guhyaloka where, for 16 months, I very happily lived the simple life as a member of their support team. Whilst living there I was encouraged to become the chair of the Manchester Buddhist Centre. Something I happily did alongside a group of committed friends for the next six years to deepen and develop the Manchester centre and sangha. During this time I became more and more involved in the central institutions of the movement, including the joy of becoming a private preceptor in 2018 (for Vidyapala). More recently, I resigned as chair of the Manchester Buddhist Centre to live a more spacious life and give more time to my family. I've returned to the world of leadership consultancy - a little older and hopefully a little wiser! And have been working mainly within UK policing where I try to help influence the development and cultivation of more aware, ethical and compassionate leadership.
I'm still very much involved in the life of the Manchester Sangha and the central institutions of Triratna. And am pleased to say that my sadhana (Amitabha) is just as, if not more, alive for me now as it was immediately following my ordination.