Meeting the lotus-born guru
Padmasambhava practice retreat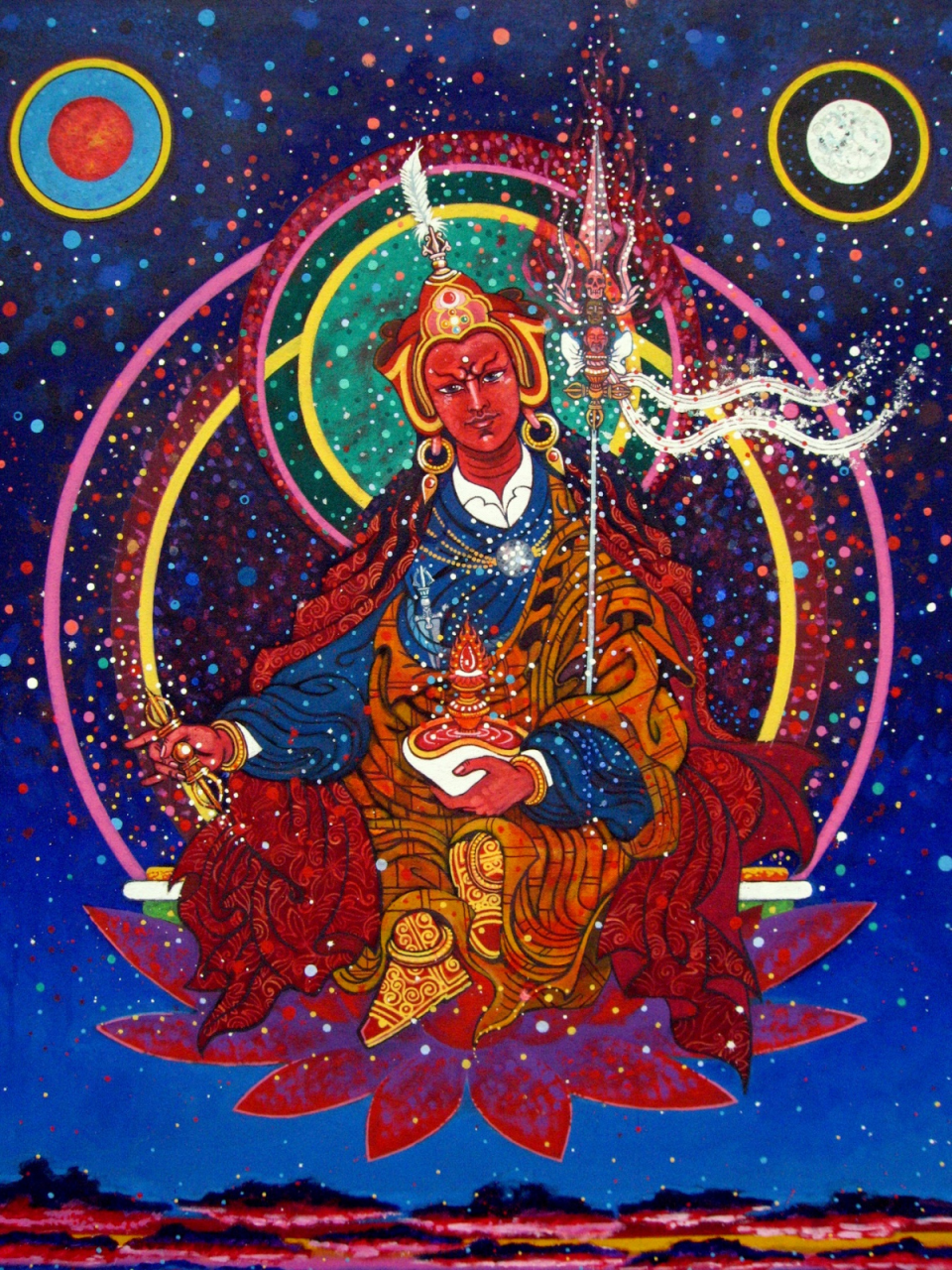 O my own immediate precious guru, abiding within the lotus of my heart.
Join Dhiraprabha and Khemayogini for a week exploring the world of the Precious Guru.
Padmasambhava is the revered historical figure who established Buddhism in Tibet, and is also the subject of myth and legend. He left profound teachings on meditation, the nature of mind, and how to practice effectively.
Together we will explore some of his teachings through meditation, ritual, and experience, in the 'Land of Beautiful Vision', Sudarshanaloka.
Wondering how to get to Sudarshanaloka? More info here.
We ask you to help care for others on retreat in these times of Covid. Read about what that means here.
Bookings close July 20 at midday.
When
Start: 23 July 2022 at 6:00pm
Finish: 30 July 2022 at 11:00am
Cost